I am Jude Saddeus Gomes, I am a professional Accountant, Bookkeeper, Quickbooks Online Advance Pro Advisor, and Xero Certified Advisor. I have more than 5 years of experience as an Accountant in utilizing QuickBooks and Xero, Wave app, Freshbook, MYOB, and other cloud Accounting Software. I have a Bachelors' and Masters' (MBA) degree in Accounting. Also, I have partly qualified CMA degree. I am highly proficient in entering data, bank reconciliation, and preparing reports using various accounting software. I have familiarized myself with business software like Expensify, Bill.com, Receipt Bank, and Hubspot. I am also knowledgeable in doing payroll using Gusto and in Inventory software like LinkMyBooks, A2x, and Inventory Lab. I always pay extra attention to the details of the working paper and focus on accuracy as well as an excellent presentation for reviewers. Self-review skill is my key attribute for performing every task. I am a constant learner and like to update my skills with the latest rules and technology to provide services to my clients efficiently.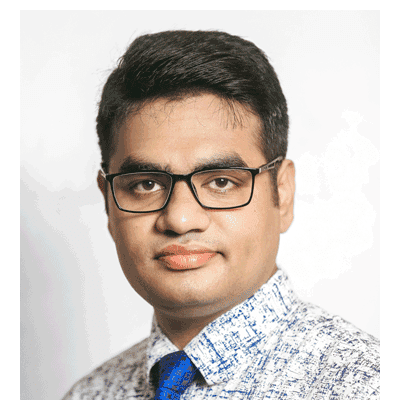 Accurate Record Keeping Is a Key Component to the Success of Your Business.
👉 I will be glad to work with you and provide you undermentioned services: ✔️ Setting up a new company and managing charts of accounts. ✔️ Recording, categorization, and data entry of financial data. ✔️ Catch up on the previous year's financial transaction in QuickBooks Online and Xero. ✔️ Reconciliation of Bank of Accounts as well as credit cards ✔️ Preparation of invoices, Bills, Journal Entries. ✔️ Maintaining account receivables and payable. ✔️ Preparation of Weekly, Monthly, Yearly financial statements (Profit and loss, Balance sheet) ✔️ Budgeting and forecasts for your business needs. ✔️ Inventory Management ✔️ Payroll Management ✔️ Preparation of Taxes ✔️ Converting from one software to another ✔️ Clean Up And more innovative solutions for your business needs.
My objective is to provide high-quality services to my clients in the fields of Accounting, Bookkeeping. I am very passionate about my work, reliable, and conscientious of both deadlines and working within the client's budget. I will do my best effort to do your projects in the time agreed and with high quality. Your satisfaction and timely delivery are my highest priorities!! 👉 Let me handle your accounting needs so you can focus on growing your business and unlock its potentials. Best Regards