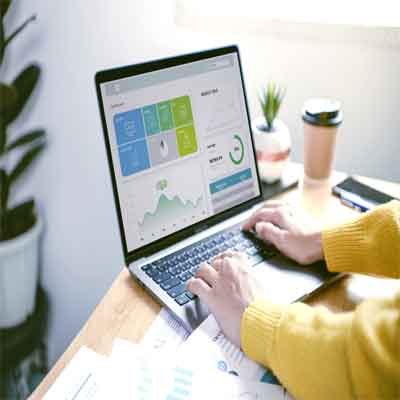 Bookkeeping is the process of recording your company's financial transactions into organized accounts on a daily basis. Bookkeeping outsourcing services for small business with my experience and knowledge of expert resources, I do understand that due to improper bookkeeping small and medium-sized businesses suffers from many tough situations such as:
• Recording transactions such as income and outgoings, and posting them to various accounts
• Processing payments
• Conducting daily banking activities
• Producing various financial reports
• Sending out invoices and managing the accounts receivable ledger.
• Reconciling reports to third-party records such as bank statements.
• Preparing Tax Return
• Keeping an eye on cash flow
• Preparing the books for the accountant
Virtual Accounting Service
I am offering bookkeeping and financial controlling service as a part of the virtual bookkeeping services & online accounting services contract. My virtual accounting & virtual bookkeeping services offer a beneficial perk of keeping virtual accountant without any in-house costs of accountants. The virtual accounting services provided by me is always cost less than hiring other in-house bookkeepers. Virtual Accounting services can help in creating optimism amongst small business owners for growth.
Let's have a glimpse on how my virtual accounting services can help SME to create optimism with my Cloud Accounting services.
STEP 1: ACCURATE & ON-TIME ONLINE ACCOUNTING
It is possible to face a pessimistic situation when the companies /firms don't have financial statements in ready condition or not updated. So making the accurate and timely accounting is the first thing to approach. It helps in recognizing the business position in the current market and the future scopes.
STEP 2: USE ACCURATE FINANCIAL FORECASTING
With accurate and complete books, it's become easy for an adviser to assist in financial forecasting. Business owners become optimistic in expecting prospects. Using the accurate financial forecasting, it is much easier to get the business insights and alter the required business paths.
STEP 3: KNOW YOUR COMPANY'S FINANCIAL INSIGHTS ANYTIME, ANYWHERE!
Uncertainty is not the welcoming term in business. The businesses always prefer to walk on the predicted ways and proven paths. The virtual e.g, online accounting stays at the top convenience for the clients. Accessing the updated financial information becomes mobile, safe and rapid.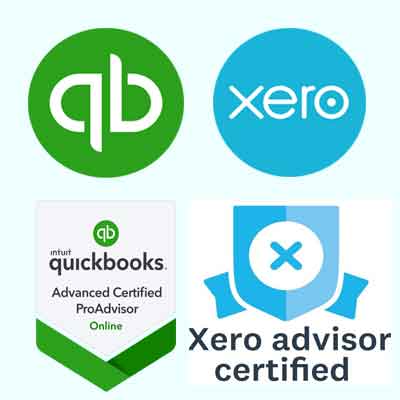 QuickBooks Online & Xero Bookkeeping
Managing accounts accurately is cumbersome task for most of the businessman. It requires lot of efforts and expert resources leads you to spend considerable amount of money and time. I help you by taking control of your account department and assist you in getting desired results allowing to focus on core business activities. If you are searching for one of the best companies to Outsource QuickBooks & Xero Accounting or Bookkeeping, your search ends here.
QuickBooks & Xero is available both as a "Software as a Service (SaaS)" i.e., making it available anytime anywhere through web or as an independent service. It offers seamless processing of all day-to-day tasks for a business such as preparing invoices, making payments, handling sales taxes, generating reports, preparing taxes, managing payroll, time tracking etc.
I am professional accountant and bookkeeper and more than 5 years' experience with QuickBooks Online & Xero. Also, I am QuickBooks Online Advanced Pro Advisor and Xero Certified Advisor with years of experience in managing accounts of various industries. The service that I provided are given below.
• Setup QuickBooks & Xero for any Business.
• Setting Up Chart of Accounts
• Preparing and sending Invoices to customer
• Recording payments from customers
• Verifying and recording bills from vendors
• Bill processing & approval
• Tracking project wise profitability
• Managing Use & Sales Tax
• Payment to vendors
• Processing other tax related reports
• Recording depreciation and other adjusting entries
• Month-end or year-end closing entries

• Bank book reconciliation with your bank statement
• Credit card reconciliation with your statement records
• Financial Reporting Preparation like Balance sheet, Income Statement, Cash Flow statement
I will provides accounts receivable and payable management outsourcing services. Businesses are a collaborative term that comprises multiple entities such as vendors, customers, payment & non-payment parameters, etc. For that, making some advanced systems and tracking of cash flow plays a vital role in managing the organization well. To handle the customers and business partners at the same time with a satisfying experience, it is mandatory to have constant tracking of income and investments for any business. Ours outsource accounts receivable and outsource accounts payable services help businesses in maintaining accounts receivable and payable. AR & AP managements service includes:
• Updating and maintaining records of expenditures
• Sending out payments for company credit cards
• Responding to vendor invoices
• Ensuring that all payments are made in accordance with company policy
• Ensuring that all payments are sent on time
• Resolving payment discrepancies and disputes on behalf of the company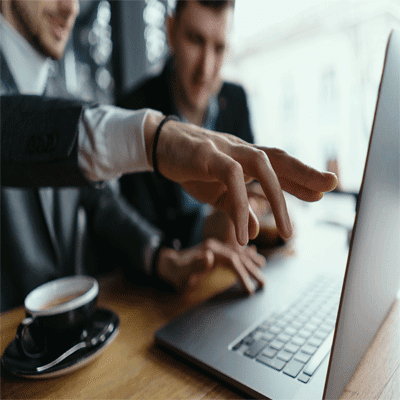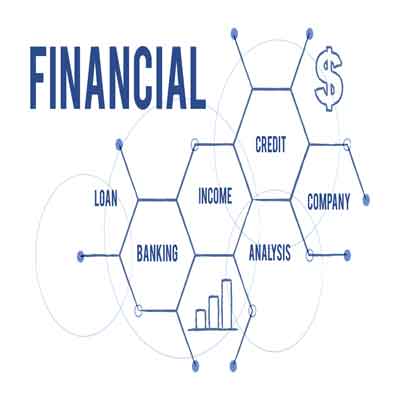 Financial Statement Preparation
I offers financial statement preparation services to diversified industries. We have experienced resources as audit managers and expertise in preparing financial statements as per the IFRS and US GAAP. i encounters financial statement of a company requiring an organized set of financial solutions and looking for the professional services. The annual accounts preparation is conducted for annual as well as periodical basis according to the regulatory requirements. The service is provided in cooperation with the company's auditors followed by the effective discussion and resolving issues that may occur during the course of preparing financial statements. In order to accomplish the preparation of the annual accounts, we have split our financial statement preparation services into various phases as below:
• Getting into the business environment and characteristics of the Business
• Receiving closing trial balance and the necessary schedules
• Preparation of a cash flow statement
• Consolidation of financial statements (if necessary)
• Preparation of schedules for the financial statements
• Submission of the financial statements for the review
• Updating the financial statements in accordance with the requirements
Bank & Credit Card Reconciliation
I am providing Bank reconciliation and credit card reconciliation outsourcing services. When there are many receipts from customers, and some checks need to be issued to vendors, businesses can accumulate unchecked financial conditions. It will not take much time when your account will be out of balance if you don't take care of it properly. It is not easy to manage finance and cash flow, but it is an integral part of your business. Credit card reconciliation and Bank account reconciliation services play a vital role in maintaining your financial status. The bank reconciliation process is not as simple as it looks and most importantly it's a time-consuming thing. Reconciliation items can include received unclear checks, issued checks that have not been presented yet, and sometimes the payment of interest too. You should have proper time in your hands along with expert skills to do in-house bank reconciliation. Not every business has an in-house skilled and hiring a professional is not affordable every time.
No worries, I am here. For credit card reconciliation, bank reconciliation similar tasks, I am expert to do this work. There is something different between statements and books which can be discrepancies and inconsistent amounts. Also, when you can't afford an in-house professional, a virtual assistant is all that you need. With innovative skills to required expertise, you can get everything with our bank account reconciliation services. My services are sure to remove all the hurdles that could affect your business growth. We have well-experienced professionals for bank reconciliation & card reconciliation outsourcing services.
My Bank and Credit card reconciliation outsourcing service includes:
• Reconciliation of your bank statements to the records and reports prepared by your in- house team
• Bank reconciliation covers settlement of all the bank details with credit card statement
• checks sequencing and managing services
• Reviewing the deposited, issued, cleared, and canceled checks so that cash flow can be viewed in a better way.
• Preparing and submitting reconciliation reports to concerned company